VanCity Pro Families Testimonials
"VanCity Pro Football Academy has exceeded our expectations in the coaching and in my boys' soccer development skills. Wow all my boys' soccer skills have excelled so far beyond what we could have foresaw or imagined and its only year 1. This Academy is not just somewhere you send your boys for just soccer skills but somewhere where respect, value, honor, team play and where family values are taught by the great example of Imran and his family. They make you a part of your family and who doesn't need more positive and caring people in their lives (I know my boys and I love this part). This is the first time in soccer life where we know the other team players and their families building connections and lifelong relationships. There are soccer tournaments to the States, in Canada travelling with other team families making great memories. The value of all this is priceless.
Coach Imran is fair, respectful, caring and above all commands the best from all the boys. I don't know how he does it but my boys respond to his teachings by giving their best.
We had been in club soccer for years and years and it always left us frustrated and dis heartened that our children were just a number and a money play for most of the clubs we played for. I wish I had known that these academies were around and that I had this option as a parent to see my boys excel in soccer in ways I never imagined. I'm a little mad at myself for not doing more research into other options on soccer a little earlier because the changes in my boys play even in this short amount of time has been astounding and I feel I wasted so much time having my boys in club soccer.
All I can say is give this Academy a chance and the rest just falls in place and you will not be disappointed. This Academy and the coach (Imran) is the best in this industry. You want your kid to love football and exceed above your wildest expectations send them to VanCity Pro Academy. Our boys love this experience. When our boys are happy and excelling it means were doing something right. Thank you!"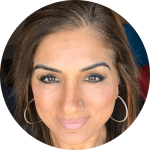 "VanCity Pro Football Academy has grown my two boys to be skillful, smart thinking football players. Coach Imran and his staff have exceeded my expectations of what was available in our area for football training, moving beyond traditional club soccer training and focusing deeply on player growth.
My two boys now have a great life sport to continue with and are competing at a high level against other competitive teams.  As a parent, I have also learned about my part in my children's football growth as well as significantly increasing my understanding and love for the game.
Being a part of VanCity Pro has been a wonderful time for our family and we are happy to say that we have an extended family with VanCity Pro."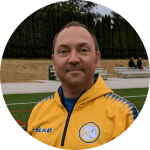 "VanCity Pro Football Academy is a program like no other! It is a program that focuses on football development and life skills.
Imran Tahid has created a positive environment where the boys work hard for themselves and each other. Team work, hard work and respect are essential!
The coaches are truly passionate about the game of football and are constantly striving to make the boys better players. The discipline and hard work that is expected at practices and games shows in their continued football education.
Imran and his wife Melissa are the backbone of VanCity Pro and together they have created an inclusive community with a family atmosphere."