OUR MISSION AND PHILOSOPHY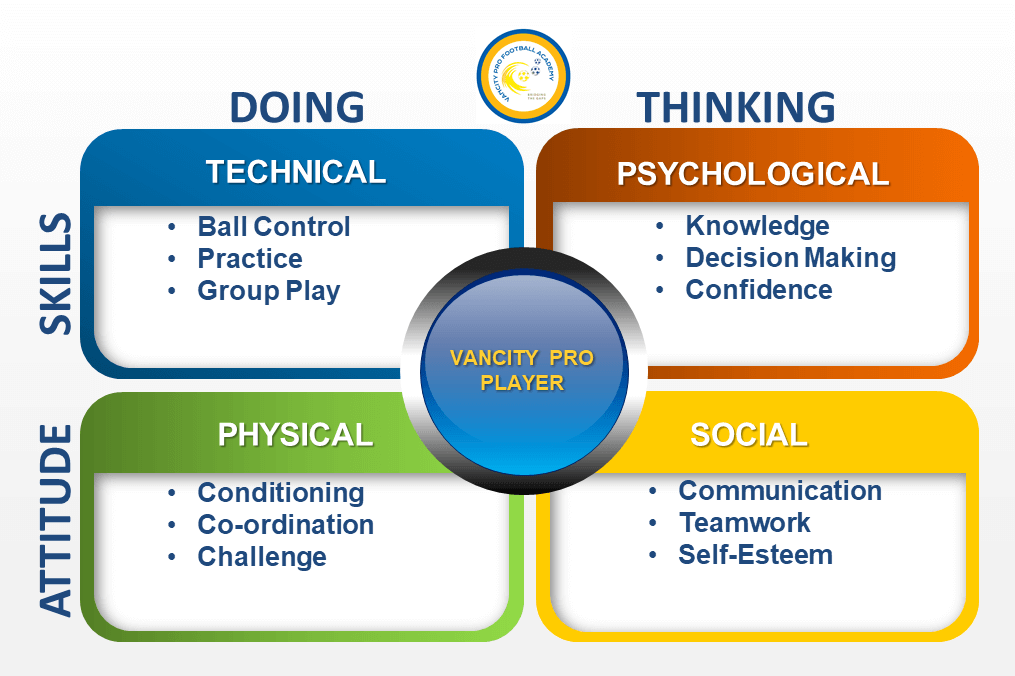 Mission - To be the BEST soccer academy in Canada, not the biggest.
Philosophy - Here at VanCity Pro Football Academy, our aim is to create and develop technically brilliant players who are great decision makers with and without the ball. We as a team create a positive and fun learning environment for players of all abilities to thrive and learn within.
We use a variety of coaching styles and methods to satisfy all aspects of the VanCity Pro Football Academy Four Corner model that consists of "technical", "physical", "psychological", and "social" aspects of the game. The players will learn and experience small-sided games, multi-directional technical practices and so much more, with everything relating to contemporary football.
We are different from all the other clubs in the sense that we want our players, from a young age, to learn and play with features that include dominating possession, tenacious defending, smart positioning and individual creativity. This means all our coaches, at every age level, must be on the same page, teaching the same program.
An exclusive academy feature offered by VanCity Pro is that coaches are not freelancers, as they commonly are at other youth soccer organizations in Vancouver. This means VanCity Pro is focused on developing coaches as well as players. Our coaches learn and teach our Positional Play style.
Another uniqueness is that our goal is not to have hundreds of teams with coaches who teach whatever they want. That approach is just about being bigger. We want to be the best academy for developing players. We strive daily to provide the highest quality training and give each player the best environment for developing to their maximum potential. That's why we require coaches to train players according to our style.