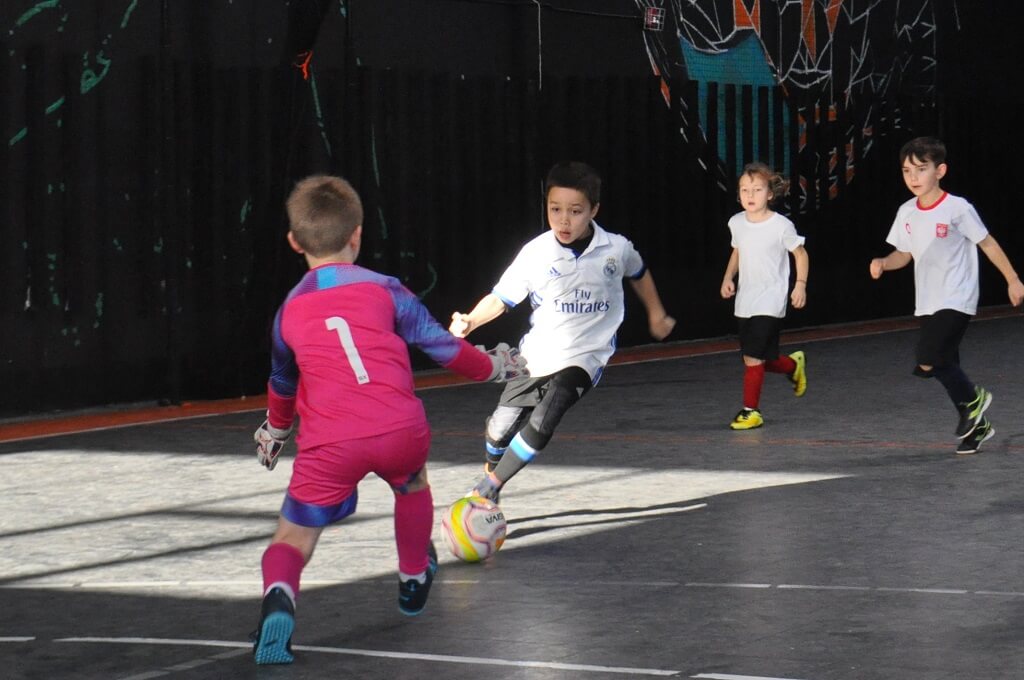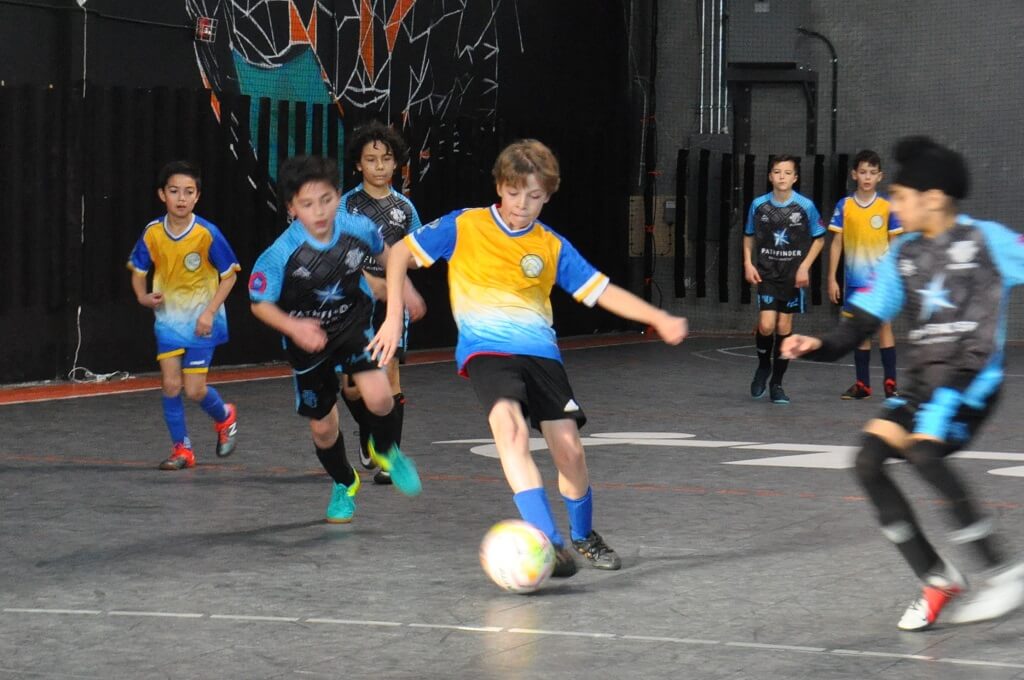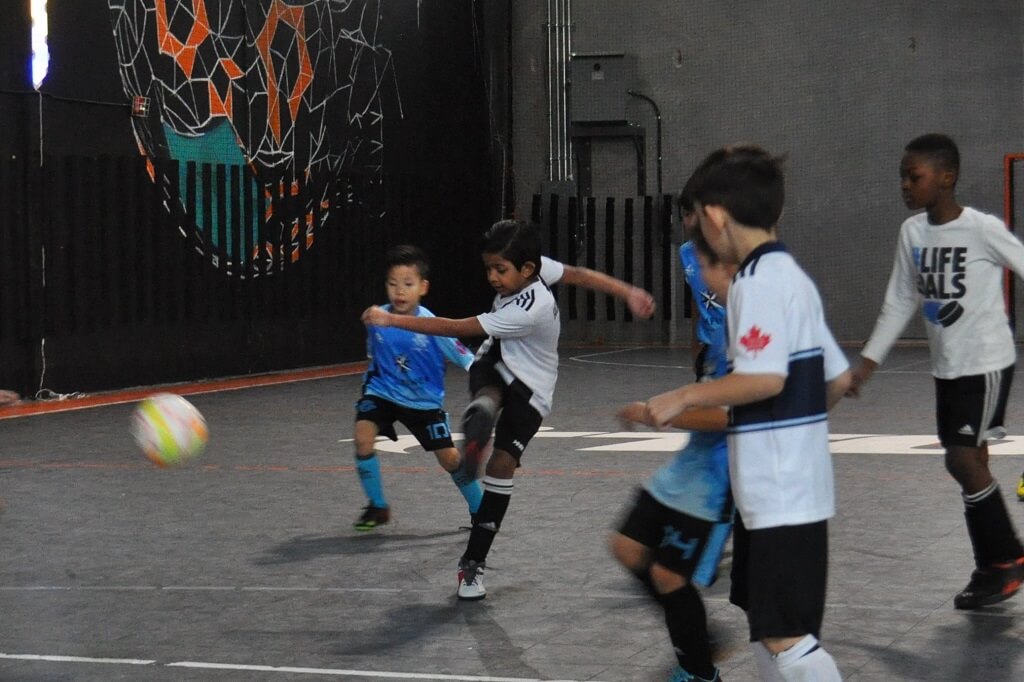 "I play football. But futsal will always be what I enjoy most." – Cristiano Ronaldo
"In futsal, you see whether a player is really talented. You notice the small details in quality, class and tactical understanding." – Xavi
VanCity Pro Football Academy teaches players about Futsal as a variation to soccer as well as helps players develop critical technical skills making them confident, skillful and intelligent players in the outdoor game of soccer. All our programs such as the Primary Academy, Secondary Academy and Advanced Academy, teach the rules of the game as well as critical ball control techniques and team tactics kids need to play, compete and really enjoy. At VanCity Pro, we believe futsal is a critical component for the comprehensive development of a soccer player.
VanCity Pro Futsal
VanCity Pro Futsal is typically offered from October - March divided into two sessions, Fall and Winter. The program focuses on the individual ball control techniques, principles of play and team tactics. At each training session, approximately 30 minutes is devoted to learning fundamental concepts and techniques and 60 minutes is devoted to actual game play. In this way, we are able to create a learning environment that is fun for the kids and allows them to learn the game by playing the game.
Teams
In conjunction with the VanCity Pro Futsal, we also form teams for competition in the BC Futsal Association league. Players register for the futsal League and become part of a pool of players of which teams are then formed by the VanCity Pro staff based on player age, abilities and developmental needs. It is strongly recommended that players wishing to play on a futsal team also enroll for VanCity Pro Futsal to work on the technical and tactical skills.
About Futsal
Futsal, or "Futbol De Salon", is a brilliant, small-sided soccer game that originated in South America and spread quickly to Europe. In South America. It is a highly evolved and competitive sport with dozens of youth leagues and a professional league featuring fustal teams from FC Barcelona and other famous South America soccer clubs. At the organized level, it is played indoors but the real heart of futsal is in the streets. In Brazilian cities, kids play futsal everyday on courts squeezed into anywhere there is space. In Spain and other European countries, futsal courts are mainstays in school playgrounds and city parks.
And why do kids play futsal? Because its fun, action-packed and allows kids to really use and develop their ball control skills. It is a five-a-side game where technique, craftiness and speedy decision-making matters. Players often face 1v1 situations in tight spaces and need to use all their abilities to help their team keep the ball. The emphasis on possession helps players develop great passing skill and vision. All the best players in the world began as kids playing futsal, such as Pele, Ronaldo, Messi, Kaka, Iniesta and Xavi.
Training will be indoors on a hardwood gym surface. The ball used is not like a regular soccer ball. It is a bit heavier and has much less bounce. Official futsal games are 5v5. In training we will often use small sided games that involve fewer than 5 players per side, as well as 5v5 scrimmages. The training will feature exercises that are similar to those we use at VanCity Pro, but the techniques will be a bit different. For example, in soccer trapping the ball with sole of the foot is less helpful or important than using the inside or outside of the foot. In futsal, however, trapping the ball with the sole of the foot is a critical skill and we will spend time focusing on that skill.
If your player wants to get a head start using the sole of their foot for ball control (and we recommend they do!), click here for a nice video of simple exercises players can try at home.
At training sessions, VanCity Pro will have futsal balls so there is no need for players to bring a ball to training. However, we strongly recommend players consider getting their own futsal ball for home practice. This way, they can get used to the weight and reactions of a ball. For players between the age of 5 and 10, Canadian National Futsal Association recommends a size 3 ball. For 10 to 13, a size 4 is recommended. A size 5 ball is recommended for players age 14 and older. At VanCity Pro training sessions, we will mainly use size 4 balls, but we will have some size 3 balls available for use by our youngest players.